It's hard to believe that 30 years have come and gone since I first picked up a camera and ventured down the career path of a freelance photographer.  It's been such an incredible journey – filled with experiences and opportunities I couldn't have imagined when I took those first few steps.  It's often said that you need to find work that fulfills you.  That you love.  And simply by chance I fell into this thing we call photography and I found that fulfillment.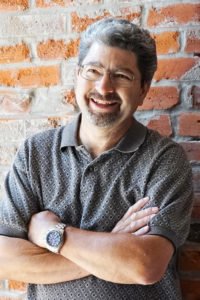 It's really always been about people for me.  My clients.  My subjects.  The opportunity to collaborate and learn from so many.  My camera has always been my ticket to experience a world that otherwise would have never crossed my path.  I'm humbled and in great appreciation to all of the people who have placed their trust in me and provided the opportunities to pursue my vision and dreams.
I live with my wife on a small farm near Vandalia, Missouri.  Yes, small town America does still exist!  Location photography is my specialty, and my assignments take me to small towns and large cities alike.  Construction sites to corporate boardrooms.  I hope to have the opportunity to meet and collaborate with you on a project soon!
Michael
Michael Schlueter Photography    314.580.7105     michael@schlueterphoto.com